Real Estate
- By Allana Harkin
March 8 - March 30
An incredibly determined realtor - decides that her client, Joel, is as much of a "fixer-upper" as the house he lives in. With the addition of Joel's soon-to-be-ex wife looking to get divorce papers signed and her "man purse"-toting beauty entrepreneur boyfriend in tow, Emma focuses all her considerable energy into developing the curb appeal of the house - as well as its inhabitant.
Playwright - James Yaffe
Ticket Price:
Friday or Saturdays: $71.40
Sundays $68.25
Season ticket holders save $5 per ticket.
Giving back to the community
One dollar from every ticket sold will be donated to The Lending Cupboard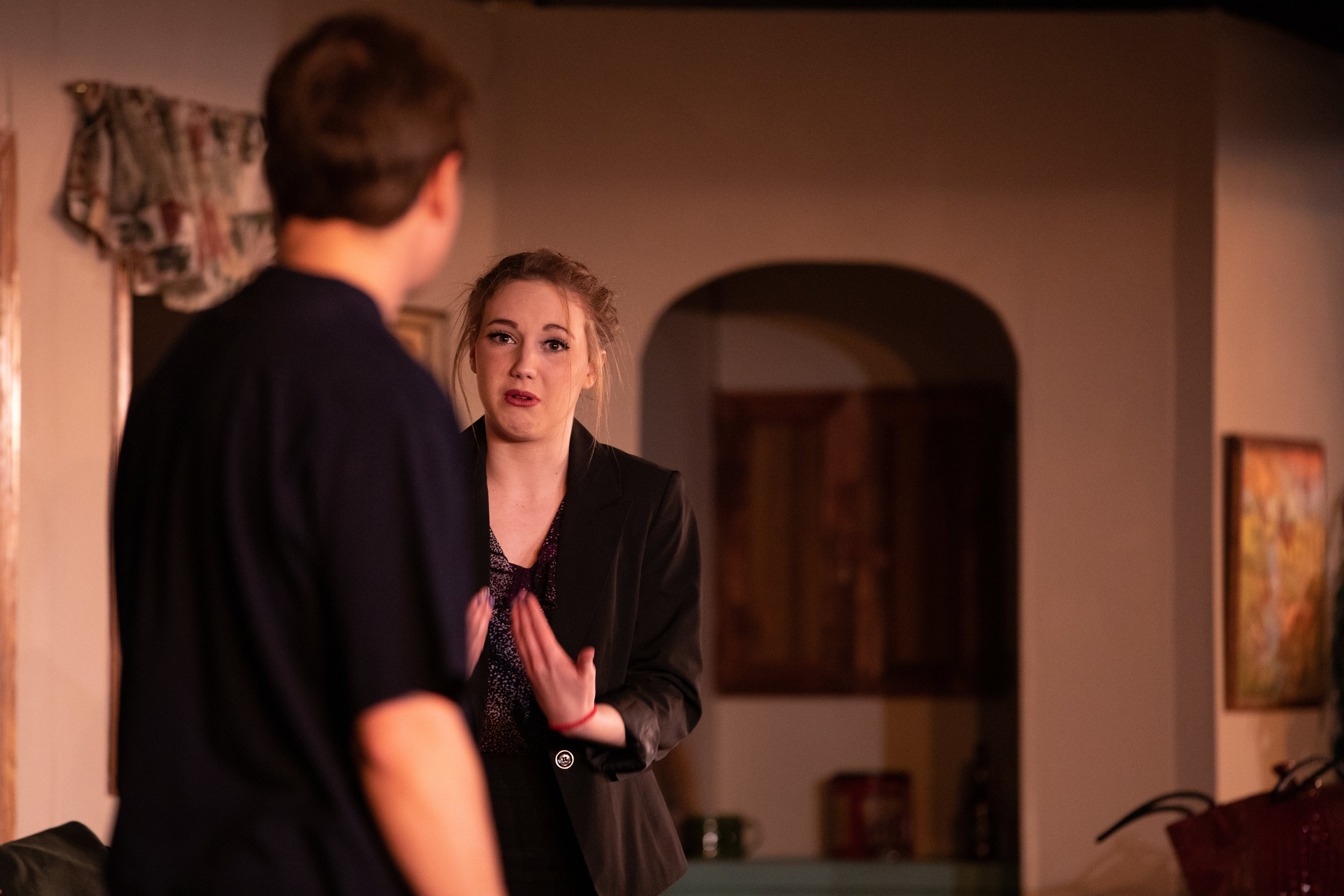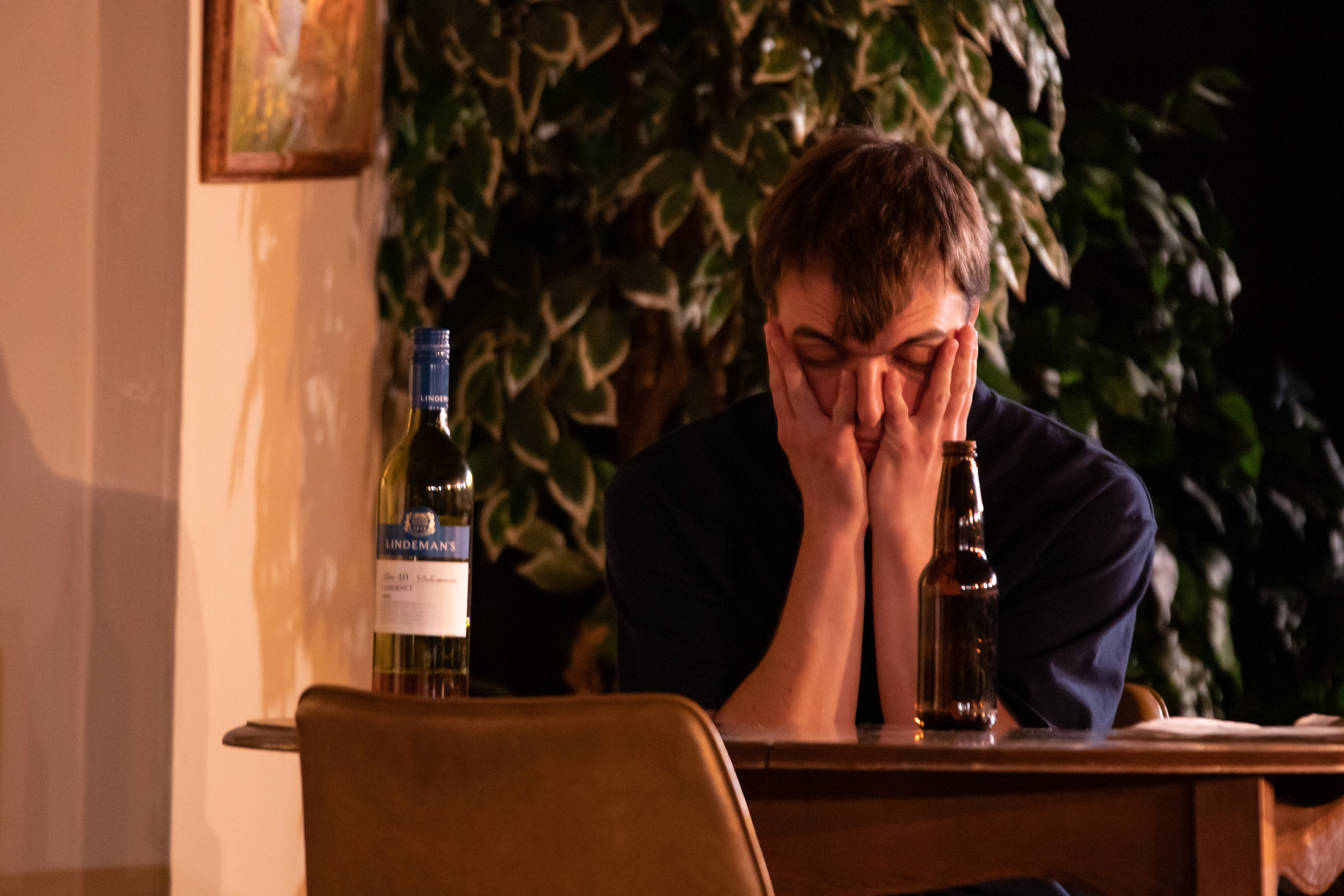 Dale Latam
Director
Dale is a retired elementary school teacher and is enjoying her retirement life with two cats and Butch. Her connection with Central Alberta Theatre has been a creative, fun, and challenging hobby for over 20+ years. She has performed in numerous CAT
plays and is now enjoying her directing adventures. Dale looks forward to working with the Real Estate production team and hopes that you'll be completely entertained with the show!
Lorraine Sproxton
Stage Manager
Lorraine is a Lifetime Member of CAT, who has been involved in at least 50 shows in that lifetime. She's a recent addition to this show, but is pleased to work once again with the director, Dale Latam, as well as a wonderful combination of new and long- time CAT colleagues. Lorraine thanks you for supporting community arts and she hopes you will enjoy your evening of dinner and live theatre.
Heather Lawrence
as - Estelle Hopper
Heather is excited to be part of her first dinner theatre with Central Alberta Theatre. She started with CAT in February 2018 with a role in the Sherlock Holmes One Acts, playing Jane Wilson in The Red-Headed League. She also played Beatrice Sholto in Sherlock Holmes: The Sign of Four, and has been Assistant Stage Manager for 2 other Sherlock Holmes instalments, The Biscombe Valley Mystery and The Second Stain. Outside of the theatre Heather is a pediatric physiotherapist with Alberta Health Services and an avid road cyclist.
Trysten Luck
as - Joel Hopper
Trysten is a new face in the Red Deer acting scene. He's a recent graduate from Red Deer College's Theatre Performance and Creation Program, as well as the Motion Picture Arts Acting Program. You can see him as Inspector Lestrade in The Adventures of Sherlock Holmes or in some student films from Red Deer College. Be sure to keep an eye out for him!
"Enjoy the show!" - Trysten
Rachel Stillings
as - Emma Bard
Rachel is incredibly honoured to be playing the part of Emma Bard in Central Alberta Theatre's upcoming production of "REAL ESTATE". At the age of seven, she stepped on to the stage for the first time, where her passion and calling was stirred and ignited. In that moment, Rachel knew she was home. She is so grateful for this opportunity to hopefully delight and entertain you, the audience, while having this wonderful opportunity to work with the exceptional cast and crew of CAT.
Michael Richard
as - Ted Phillips
A Tree House Youth Theatre alumni, Michael Richard has been with Central Alberta Theater since 1996. Through high school he continued in drama, exploring lights sound and directing for zones festivals. He studied technical theater studies at Red Deer College and also plays guitar. His lifelong passion for the arts drives him to pursue film and photography work in his spare time.
Central Alberta Theatre Presents - Mending Fences