Self-Help by Norm Foster
November 17th - December 16th
A hilarious farce of epic proportions. Hal & Cindy Savage, two struggling actors reinvent themselves as self-help gurus.
Playwright - Norm Foster
Ticket Price:
Friday or Saturdays: $69.50
Thursdays $67.50
Sundays $63.00
Season ticket holders save $5 per ticket.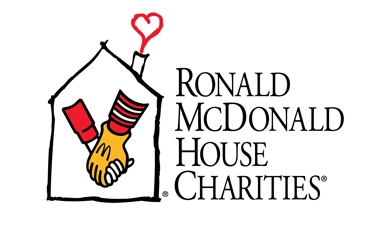 Giving back to the community
KEEPING FAMILIES CLOSE
Imagine learning that your child is ill and you will need to travel to a different city to receive the medical care they need. In the midst of your worst nightmare as a parent, you must now also leave your home, your job and your support system. This is the reality for more than 70 per cent of Canadian families with seriously ill or injured children.
Ronald McDonald House Charities Southern & Central Alberta is here to help. Our Houses provide a home away from home for families with children receiving vital medical treatment in Calgary and Red Deer. Most importantly, our warm, welcoming and affordable accommodations help ease the heavy financial and emotional burdens placed on the hundreds of families who come through our doors each year.
In addition to our Houses, we are the proud operator of Canada's first and only Ronald McDonald Care Mobile. Staffed by registered clinicians from Mosaic Primary Care Network, this state-of-the-art mobile clinic provides essential healthcare services and wellness programming to those living in east Calgary who need it most.
Erna Soderberg
Director
To paraphrase James Michener, we pursue a vision of excellence in whatever we do, leaving others to decide whether we are working or playing – to us we are always doing both. It has been so much fun to work with a great cast of professional amateurs. These folks are as hard-working and funny as you would find. Part of being a professional is taking direction – and they always do. This is a revival of Self-Help and it's been a completely different journey this time. It takes a village to put on a play. What you see on the stage is the culmination of three months of rehearsals, discussions, decisions and vision! (Sounds like self-help to me.) We hope you enjoy this production and you spread the word about live theatre and the opportunities there are for fun and learning. One of the most important part of a director's job is choosing a great stage manager – Lorraine Sproxton – you are funny, supportive, hard-working and extremely competent. Thank you. Thanks to my CAT family for giving me a creative outlet, most of my dearest friends, and the spirit of all for one and one for all working toward a common goal.
Lorraine Sproxton
Stage Manager
Eleven years ago, director Erna and stage manager Lorraine, were part of CAT's production of Self Help. Together, with another talented cast and dedicated backstage crew, WE Are BACK!
"fasten your seatbelts" folks and join us on this epic ride to become the "owners of a positive noggin". Thank-you for supporting this dinner theatre offering. Please enjoy!
 
Roxzane Armstrong
as "Ruby Delvecchio"
It's been a decade (or two! Shhh) since Roxzane was been on the Black Knight Inn stage, having last been up here as "Shelby" in Steel Magnolias. Since then, she took a break from acting to raise kids (and dogs and hamsters and fish, oh my), and has only recently found her way back to the stage. Since returning to theatre, you may recognize her as the blind woman in Wild Dust, the cat in Indoor Outdoor, and most recently as "Chris" in Calendar Girls. She is excited to be back here at the Black Knight Inn and is having a ball playing "Ruby". She hopes you enjoy it too!
Michael Sutherland
as ""Jeremy Cash"
Michael has been with CAT since 2005 working backstage, set building and as an actor in such plays as Ethan Claymore, One Flew Over the Cuckoo's Nest, Alice in Wonderland and Sadie Flynn Comes to Big Oak. He had the great thrill of directing The Melville Boys, last spring. Michael also dabbles in a little bit of improvisation with CAT's newest group, Improv Jelly
 
Keith Edwards
as "Hal Savage"
After an extended absence Keith is excited to return to CAT for this performance of Self Help. He recently joined actor, Jason Lee, in Red Deer Player's production of Twelve Angry Men as "Juror #2". Previous plays include The Mousetrap, Squabbles and When the Reaper Calls. Keith is the father of three lovely ladies. He also lives and works here in Red Deer.
Angel Peterson
as "Cindy Savage"
Angel Peterson has been a member of CAT for the last twenty years and shows up on stage every now and then. She's been in everything from a one woman show, Chicks, to large ensembles, How It Hangs, to door slamming farces, Run For Your Wife, a romantic comedy, Sexy Laundry, to dramatic plays, On Golden Pond & Steel Magnolias, to absurd & everything in between. She's also appeared in a few independent films. Angel has enjoyed bringing laughter and tears to her audiences.
"It's been a wonderful experience getting back on stage with Erna & Lorraine taking the helm as they did in the earlier production of this play, with another great cast and crew." - Angel
Erna Soderberg
as "Bernice"
This is Erna's second time playing this character, and she hopes you enjoy her interpretation. She has been a CAT member for 30 years and has been a board member, President, actor and director over the years. It's been awhile between productions of this play – her grandma quotient has risen from two to five and a half!
Jason Lee
as "Detective Snow"
Having spent most of his 25+ years in theatre as an actor, Jason has also done some television work and has trained in stage fighting/fight choreography. He most recently appeared as "Richard 'Dickie' Bell" in the CAT production of The Fox on the Fairway. E also appeared as "Juror #4" in the Red Deer Players production of Twelve Angry Men, as well as in the role of "Fenris Ulf", and fight choreographer in Narnia, the musical version of The Lion, The Witch, and The Wardrobe. Other stage roles include "Giles Ralston" in Agatha Christies The Mousetrap and "Stanley Gardner" in Caught in the Net. A father of three, Jason lives and works in Red Deer.
Central Alberta Theatre Presents - Self-help